Check out the shirt I made myself. I hardly ever make myself anything but I had to have this one. It's the Amy Butler pattern Lotus dress, tunic, cami. I got the fabric from our local shop called Pennington Quilt works it says air mail, and Par Avion on it.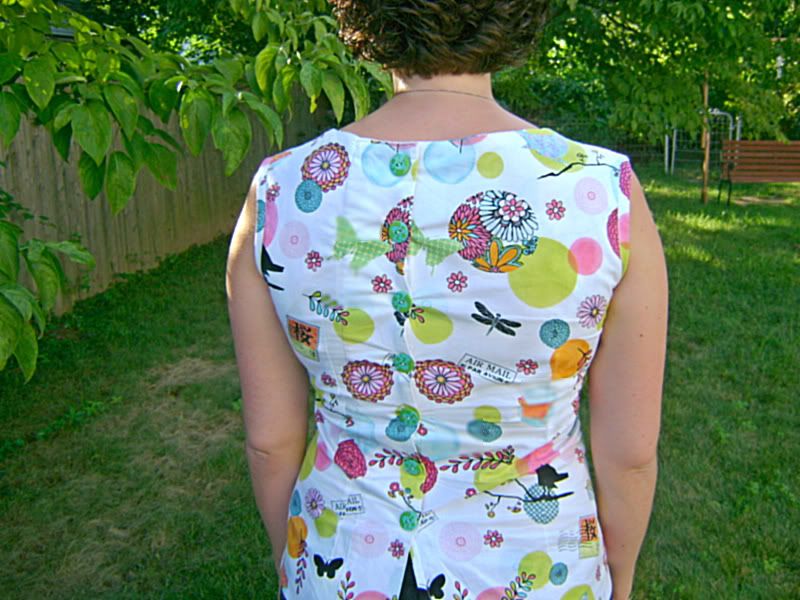 I love that it buttons up that back but it is a challenge to button yourself. The pattern was fairly simple. I'm sure the next one I make will be much easier, you can change it also to make it a dress or tunic and it has the option for cap sleeves also.
You probably noticed that it's wrinkled in the back. That's not because it's too tight I just wore it to work that day and my husband wasn't home earlier to take a picture for me.