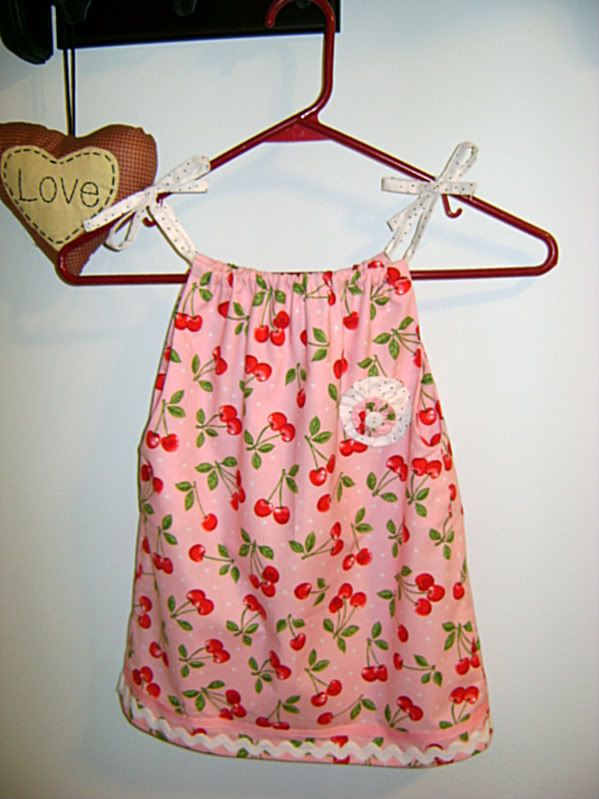 I whipped up this dress pretty quickly for my neice Lauren. Her mommy wanted something for her to wear similar to the pinafore top I made her sister Emily. The pattern came out of a newer book my mom got me from Amazon.com, called
Making Children's Clothes by: Emma Hardy
It was so quick and easy to make although I did get stuck on the yo-yo's because i've never made one before.
The top half of the dress is lined with the exterior fabric, I added an inch to the pattern and even made a longer hem and it was still a little short (the pattern does say for up to 5 yrs and she's only 3).

Now I have two other special neices that need some gifts for their July birthday's so I better get sewing.