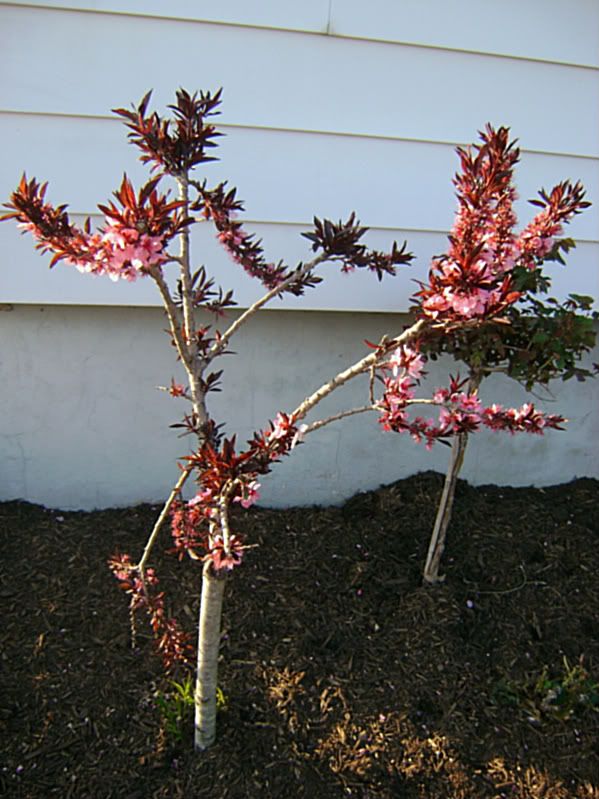 The flowering peach trees Jake planted last year were quite disappointing this year. The weather has been a lot warmer than a typical spring here in NJ. Usually early spring you wouldn't be able to see any of the red leaves on these trees, they would be covered in these beautiful pink flowers.
I decided last minute to make my neices, Emily and Lauren an Easter gift. I've had the fabric for this pillow case for a long time, so I finally decided it was time to make it for Lauren. She is 3 1/2.
This is what I made Emily. She can't wear it yet but hopefully this summer she can fit into it. I made another Pinafore top with bloomers.
This is showing the back view of the Pinafore top.