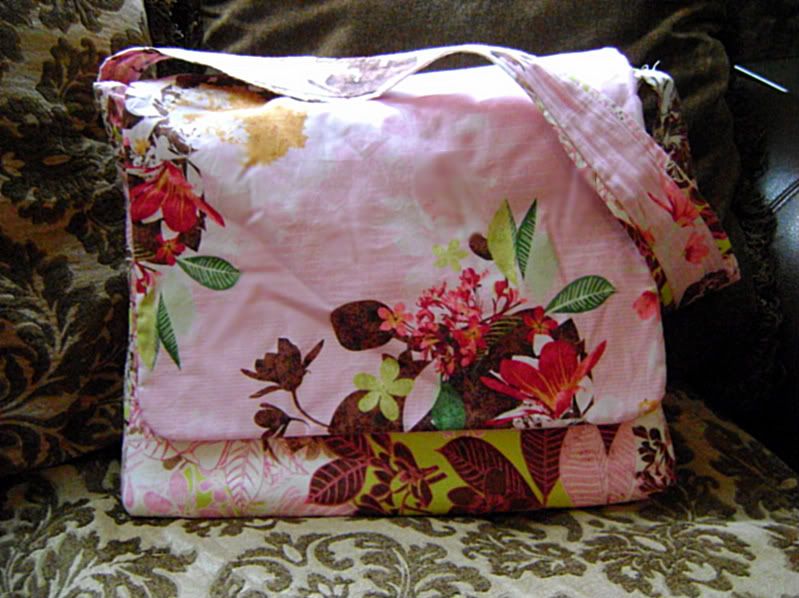 I made this lovely book bag for myself about a month ago and i'm just now getting some time to blog about it. I started Cosmetology school about 5 weeks ago and I am loving it. Well everything but the schedule. I work from 8-4:30 then go to school from 6-10 4 days a week. I'm exhausted!
Back to the book bag that I obviously didn't have time to iron before I took the picture. I used a diaper bag pattern from the Mary Engelbreit book Sew So Cute. With some great non baby fabric.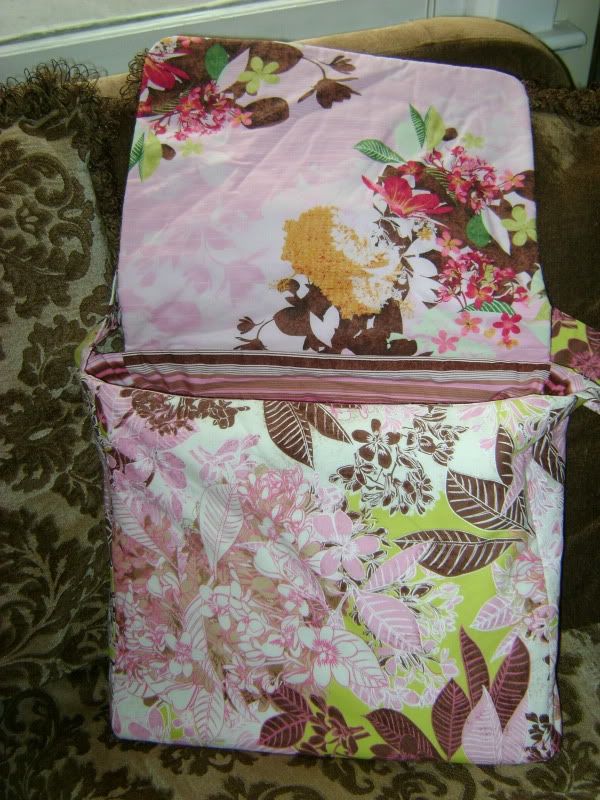 It has a flap that goes over to close it.
Though very heavy all of my books fit inside. Contrasting fabric for the inside, main bag and flap. I made only 3 pockets lining one side of the bag.
I really like how the pattern did the strap. I also used more of that shower wall siding for the bottom to give it the stabilty it needs. Next time I think I should make the sides a little sturdier.